Publikacija preporuka Unapređenje ljudskih prava razgradnjom stereotipa  nastala je tokom 2016. godine u okviru projekta koji se realizovao u saradnji sa brojnim instiucijama  (MPNTR; Ministarstvo kulture, ZUOV, REM), međunarodnim orgnizacijama (OEBS, Savet Evrope, Euroklio GIZ), medijskim udruženjima(Savet za štampu NUNS)  i nevladinim organizacijama.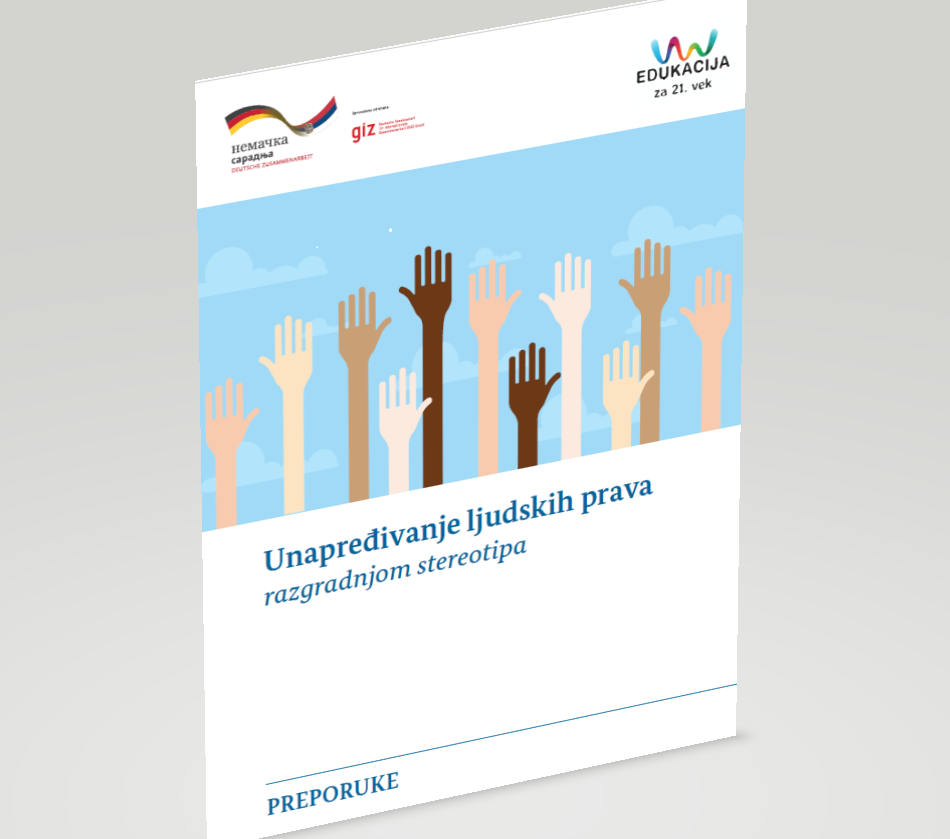 This teachers' guide has been written as part of the EuroClio Erasmus+ funded project 'Learning to Disagree' in which Education for the 21. Century  was a partner organization.
The policy recommendations were prepared by the Georg Eckert Institute for international Textbook Research
(GEI) as a partner in the Learning to Disagree project coordinated by EUROCLIO and funded by the Erasmus+ Programme of the European Union
.